26-27 June 2008
Leiden, The Netherlands
Invited Speakers:
Russell Jones
Loan-words in Indonesian and Malay. Past History and Future Possibilities
John McWhorter
The Diachrony of Malay: What Just Happens
Hein Steinhauer
Does Indonesian Have Adjectives?
Yassir Nasanius Tjung
Formal (Written) Indonesian Is 'Hot', and Informal (Spoken) Indonesian Is 'Cool'?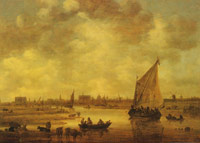 Poster (pdf format)
Deadline for submission of abstracts has now expired
Inquiries:
<gil AT eva.mpg.de>
ISMIL 12 will be immediately followed by
The International Workshop on Minority Languages in the Malay/Indonesian Speaking World.
---
Subscribe to the ISMIL mailing list.